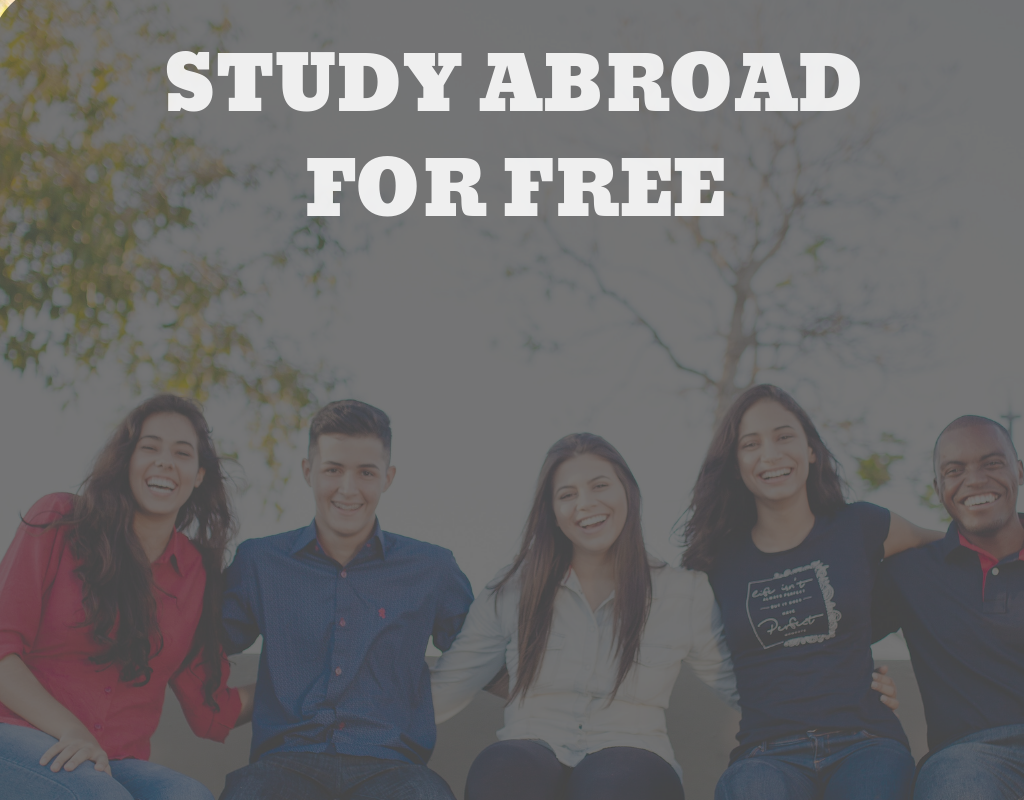 Most of Indian aspirants has dream of study abroad because they want
1. Better quality of education
2. Standard of living
3. Exposure

However, not able to fulfil their dreams because facing problems in finance and affordability.

Today I am going to give you tips on how to study abroad with no money?

Yes, you heard it right!!!
So the First country comes in mind where many of us want to study in their prestigious universities in the world, is
Germany
The only country in the world where education is completely Free of cost for its native and international students. Yes, you heard it right, It's free.
Some of the best universities are :
And there are more university like this in Germany where you can alleviate your career.

Benefit to Study in Germany:
Based on study.eu country ranking 2018 – In terms of education, Germany maintains the high quality of education.
One of the most technologically advanced country and also the top position in the manufacturing sector.
More part-time job availability, so that you can easy to meet your living expenses.
After completion of degree, if you want to job in Germany,Germany will provide 18 months to find a job.
Second, Two big countries of North America –
USA and Canada
Both country are the good option for international students.
USA – Highest scholarships given by any country.
Canada –is the world most educated country.

In both countries, Among the top 100 universities, there is few universities or colleges which provide 100% scholarship means zero fees.

In USA, Universities which provide 100% scholarships are :
In Canada, Universities which provide 100% scholarships are :
Not only they provide 100% scholarship and also provide on campus part-time jobs.
That means with scholarship – No fees
With part-time job – No Living expenses

If you are not able to get scholarship in any of the university in USA – There are many private scholarships where in you can apply and reduce your total education costs.
Third country which is one more good option for international students, that is
United Kingdom (UK)

There are many colleges and universities which provide scholarships and can pay in full your tuition fees or partially pay or can control your living expenses.

In facts, after the USA, the 2nd country who provides the highest number of scholarships is UK.

These are the good options that student can check out
Another UK is also known as its – Nightlife and Diversity
Because of that you can find recreational opportunities as well
Means more exposure and more grooming

Fourth Country that comes in mind, is :
ITALY
It's the 7th largest economy in the world – also a good option for International students.
Two universities where your fees may be zero, are :
After completion of degree, Italy government provides you – 1 year schengen Visa Means you can find a job in any of the 26 countries within 1 year.

This blog is also important for students who want to study abroad in future.
Different Universities have Different Application procedures, like below:
In some of the universities, you need to fill up the form in the form of – write up, based on your write up, they judge your talent.
In Few universities, they want presentation, based on that they judge whether you fit in their criteria or not.
In some universities have specific rules that you can go through their websites.
If you have any doubts, Questions, Specific Queries, Specific country, Specific college, any questions related to study abroad, in your mind, Please contact us or visit our website or leave a comment below.