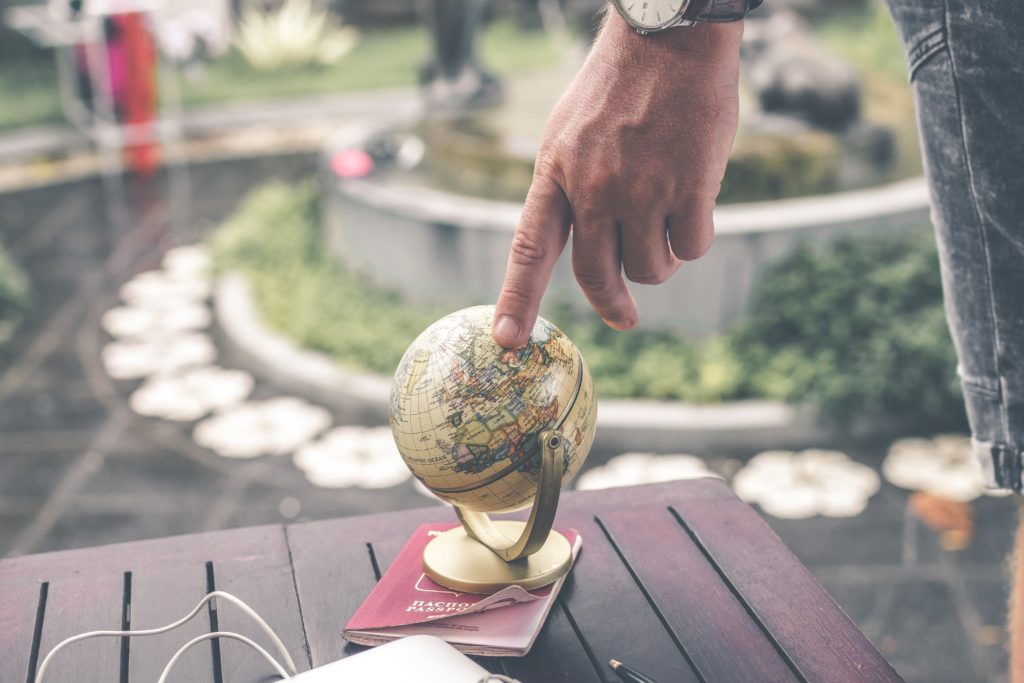 Out of the thousands of abroad programs in hundreds of countries all over the world, how can you possibly decide where to study and what to study? How do you know what country will be the right fit?
Studying abroad may be one of the biggest decisions you've made in your life so far, it's easy to spend months or even years scouring websites, reading through prospectuses, and planning finances.
You will probably spend a considerable amount of time comparing locations too, whether it's a decision between two cities in the same country, or you may be split between two countries on different continents.
The amount of research it takes to study abroad for only five months is a hefty amount, but rewarding in itself. Before you choose the destination of your semester abroad you must follow a few key steps.
Talk to your university advisor (consultant) to see if it is feasible to fit a study abroad program into your schedule. This conversation should happen pretty early on – maybe even in your first year.
Before making the decision, ask yourself
why you want to study abroad, ask yourself these questions to get the ball rolling:
Pick your reasons for studying abroad. Are you looking for an adventure? New language? New culture? Getting far away from home? These ideas can help narrow down your search.
Are you interested in being immersed in a new way of life?
Do you want to be surrounded by a lot of students all the time? Make sure the university/college offers on-campus housing or another communal living situation.
Is the country safe for students?
How far out of your comfort zone is comfortable?
After Doing this self Activity, You have made your mindset to study abroad, follow these four steps:
Step 1: Look at the University Prospectus / Website
You may have found what you think is your ideal course in your perfect study abroad destination, but it's always worth double-checking.
Take the time to download the prospectus from the University's website If the university is attending a fair in your country this is a good opportunity to pick up their marketing materials.
Finally, look through their profile on this site along with their official website (in particular the international section) and social media pages. You can find the institution profile pages by using the search tool at the top right of this page.
Step 2: Check Eligibility for Student Visa
You've now found the best study abroad course for you, but if you're unable to study in your chosen country, your study abroad dreams will never come true.
Before making any big plans, or even getting too excited, you need to check whether or not you will be eligible for a student visa in the destination of your choice.
Check the university's website for advice and inquire with the embassy of the country you're applying to study in.
Besides the fact that they know you well, they are probably outside of the study abroad bubble that you may find yourself in at this stage.
You've been spending weeks, maybe months trying to narrow down your search for the ideal study abroad course, so objectively assessing your options at this final stage can be tricky.
Most of the times, it's best to consult with the experienced study abroad consultants and they will help you to get admission in your desired country and course. This is a completely hassle-free process for you.
Step 4: Check Funding Sources
At this point, the course has been chosen, your peers agree and you've checked your eligibility, talked with an education consultant.
Finally, you'll want to make sure you will be able to afford the study abroad experience. You should have the correct costs available to you at this point, so you will need to make sure your available funds equal or exceed this amount.
If you're using a scholarship, it's worth double-checking when that will be paid to you, or whether it is paid directly to your institution.
If you are self-funding, check your bank balance and make sure you're on track to have the funds you require at the necessary time.
You don't want to find yourself short on cash when you come to book your plane tickets as you will need to prove your available funds as part of your student visa.
Once you have completed these four steps, you should be ready to commit to the life-changing experience of studying abroad. It's a big decision to make, so taking the time to make sure you choose the right course and pick the right destination, along with making sure all the financial and legal requirements are in place is a wise move.
Or if you don't want to waste your time doing all this activity, hire an Experienced Education Consultant and they will guide you step by step.