FMGE – Foreign Medical Graduate Exam is conducted by National Board of Examinations (NBE) is a mandatory qualifying exam for medical graduates holding degree from foreign nations.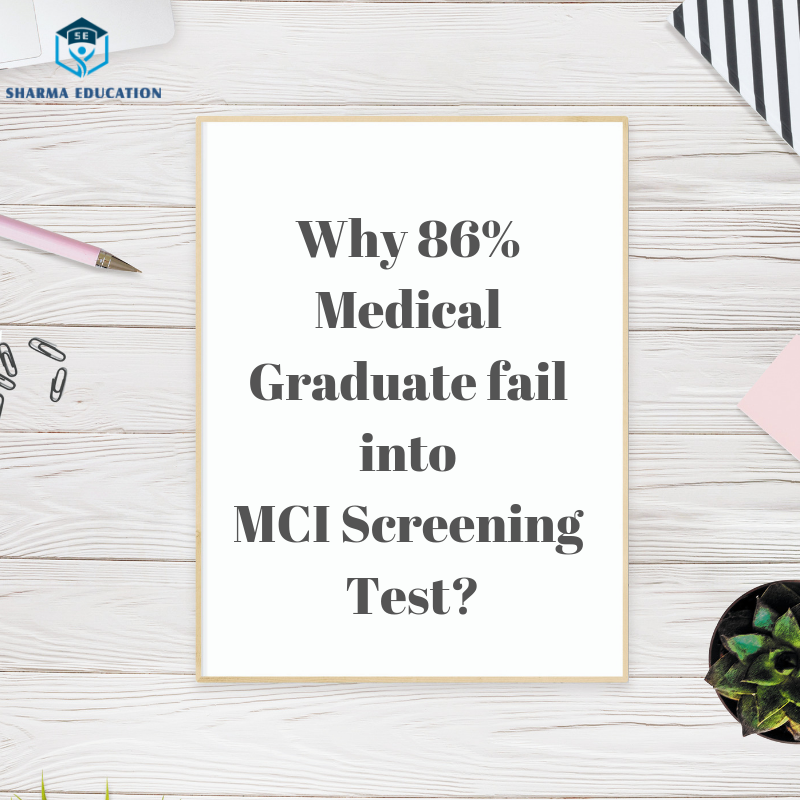 Without passing the FMGE, you are not eligible to practice medicine in India.
Why Study MBBS in Abroad

The question arise "why does it necessary to go abroad for medical study"

Let me explain it, why::

India has about only 87,000 medical seats.
More than 15 lakh students annually seeking to study medicine
50% of total medical seats in India come under private medical colleges that charge hefty fees in between 50 lakh to 1 crore.
Now Who Opt Medical Seat in Abroad :
Those who can not secure a medical seat in India.
Those who can not clear cutoff of Government medical colleges in India.
Those who can not afford private medical college fees and aspiring to become a doctor.
Pathway to MBBS in Abroad – Easy or Difficult?
Medical study in abroad is very easy and affordable compare to private medical colleges in india.

However, to get a medical license in India by passing FMGE exam is very difficult.
FMGE Exam – Facts & Figures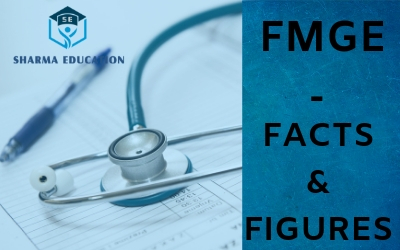 ---
Every year more than 12000+ students appeared for FMGE exam to get license to practice medicine in India but the passing graph is continuously down from 2013-2018.

As you can see in the below infographic, the pass percentage of FMGE in march 2013 is 29% wherein it goes down to 10% in december 2018.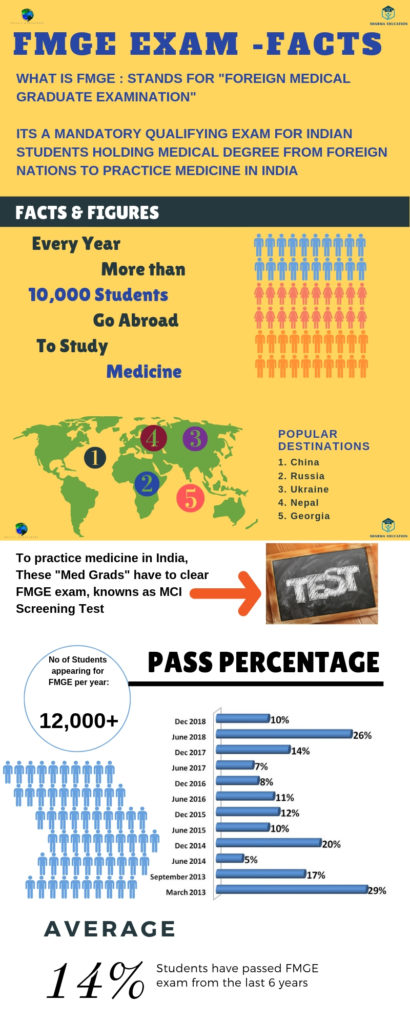 The number of applicant are increasing every year vs the passing ratio is declining.
FMGE passing Ratio – Countrywise
As you can see in the graph, in between 2013-2018, more than 19K in china, 13K in russia, 9k in Ukraine and 6K in Nepal topped the list by having maximum number FMGE test takers.

However when you see in the graph, the passing FMGE percentage scenario is different.Though China & Russia account for the highest number of FMGE takers, only 14.5% candidates with a medical degree from China and only 14.7% candidates with a degree from Russia passed the screening test.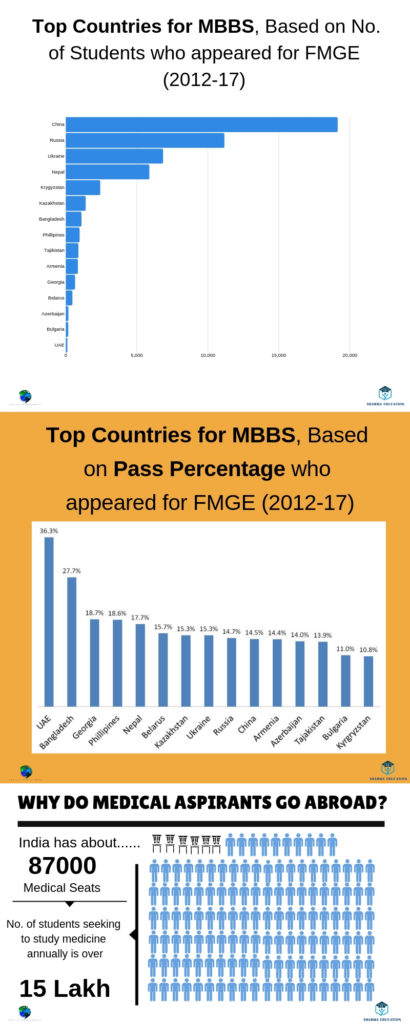 In the top 5, UAE has topped the list with 36.3%, followed by Bangladesh (27.7%), Georgia (18.6%), Philippines (18.6%) and Nepal (17.7%) in that order.

The pass percentage of 14% is clearly indicates the poor medical education in some of these countries specially in China, Russia, Ukraine, Kyrgyzstan, Kazakhstan where the number of students is more but the quality is very low.

Students are often attract because of the lower fees and guaranteed seat.

I hope you will now understand the clear picture of FMGE – pass percentage history, if you have any questions, contact us and we will happy to answer them.

We will come up with the new blog where we will guide you how to select country and college in abroad.R